Iowa Worm Composting received an email the other day from a girl that said she would like a tour. Now, we give tours all the time, but this one turned out to be a little special. She introduced herself as Katelyn Folkmann, 2020 Benton County, Iowa, Miss United States Agriculture.
This was not going to be some run-of-the-mill tour but a real celebrity visit. I might even have to comb my hair! It was bated breath, pins, and needles time. Not really, but my interest was piqued. Miss United States Agriculture wants to learn about a composting worm operation. Pinch me! Is this for real?
We set up a time and Katelyn drove over (100+ miles). This is a commitment. Good job girl!
The Big Tour
I gave her the tour of Iowa Worm Composting. We started outside at the hoop houses. We run a couple of wedge systems. One wedge has European Night Crawlers and the other has Red Worms. I explained to her how the wedge systems work and talked to her about our business. We took a look at my new (new to me, but used) harvesting trommel. I explained to Katelyn how it worked to separate castings, cocoons, worms, and unprocessed material.
Our next stop was to the basement in our house. We have several trays of European Night Crawlers and Red Worms. I explained to her that this is basically a holding operation to make it more convenient to ship orders. There is also a 2ft. x 4ft. homemade CFT (continuous flow-through) full of Red Worms and castings. The CFT principles were discussed. We also looked at a Worm Inn Mega that is set up with European Night Crawlers. This is also a CFT by designation but an entirely different system of making castings and raising worms.
Katelyn had decided to purchase the Iowa Worm Composting Starter Kit with 1 pound of Red Worms. We spent some time putting together the worm bedding and getting the moisture right. This was added to her new worm bin. We introduced the Red Worms to the top, covered with wet newspaper sheets, and put the lid on. Katelyn was now our newest worm farmer.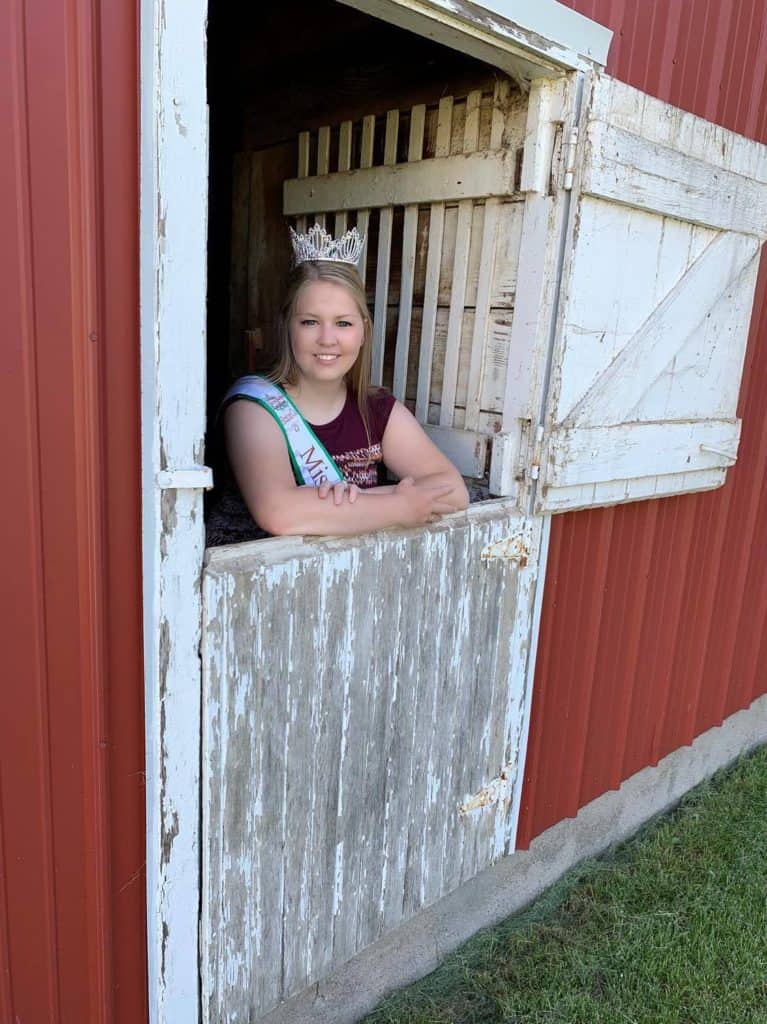 Driveway Chat
The tour was over so we retired to the driveway and chatted for a few minutes more. I learned that Katelyn Folkmann is a lot more than just another pretty face ( though she really is very pretty, guys). She is intelligent, inquisitive, and very down to earth. She is a pretty girl that doesn't mind getting her hands dirty either. Living in Iowa, I can attest to the fact,  that this is from growing up on a farm. You are expected to get the job done.
Ms. Folkmann grew up on a Heritage farm that was homesteaded in 1854 by her great, great, great grandfather. She has been involved in 4-H since the 4th Grade. Katelyn has shown family raised hogs and dairy calves as projects in 4-H.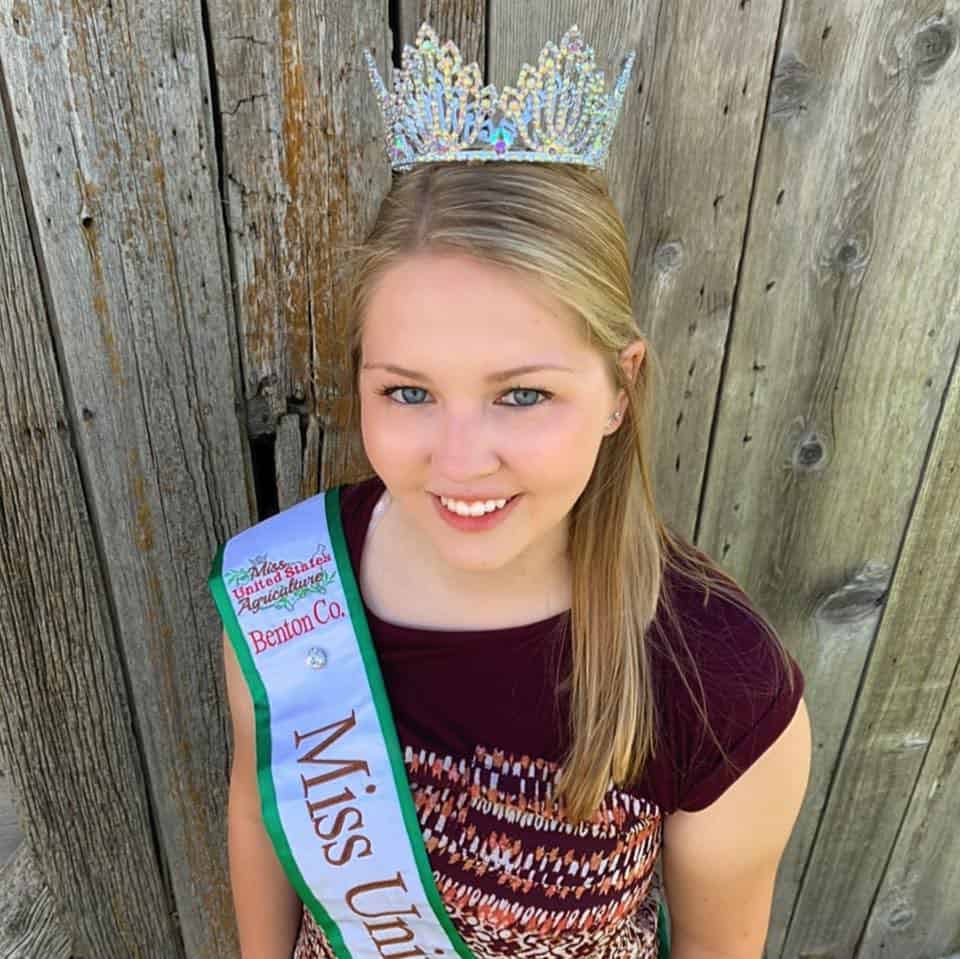 Accomplishments
Katelyn's resume supports my assessment. She is a third-year senior at Cornell College. She is majoring in Psychology with a minor in theater. Her plans are to attend graduate school and make a career out of helping farmers with mental health issues.
Katelyn also was the Benton County Fair Queen in 2018. Her year of service consisted of many volunteer projects that raised over $3ooo.00. This money was contributed to the "Walk to End Alzheimer's" Katelyn's grandfathers both passed from the disease.
Ms. Folkmann plans to travel throughout Iowa and the Midwest this summer touring Agricultural operations. She is keen to learn about many different Agricultural systems. Her travels will culminate in Maryville, Mo. on November 21, 2020. She will compete for the honor of reigning as an Iowa Miss United States Agriculture Queen.
Iowa Worm Composting wishes her the best in competing for the title. We also wish her well in all of her future endeavors in life. Katelyn is looking for sponsors to help fund her travels this Summer. If you can help,  here is a link to Katelyn's Facebook Page:  Katelyn Folkmann Facebook Page    Good luck Katelyn from a big fan!