Earth Day is April 22, 2021, this year. This is a time set aside on an annual basis to celebrate our great planet and all that nature has to offer.
Our majestic mountains and abundant seas all offer awe-inspiring vistas. But, maybe we should be celebrating living on our planet every day instead of once a year.
The little things that we can all do on a daily basis really add up. Let us all be a little more conscious of being caretakers of the Earth for ourselves and future generations.
We were recently contacted by the fine folks at Redfin to collaborate on an article that celebrates Earth Day. The article gives some useful tips about things we can all do to keep our planet healthier.
Their Earth Day article is outstanding and we thought our readers would enjoy and benefit from reading it.
Without further ado, their article is republished in its entirety below: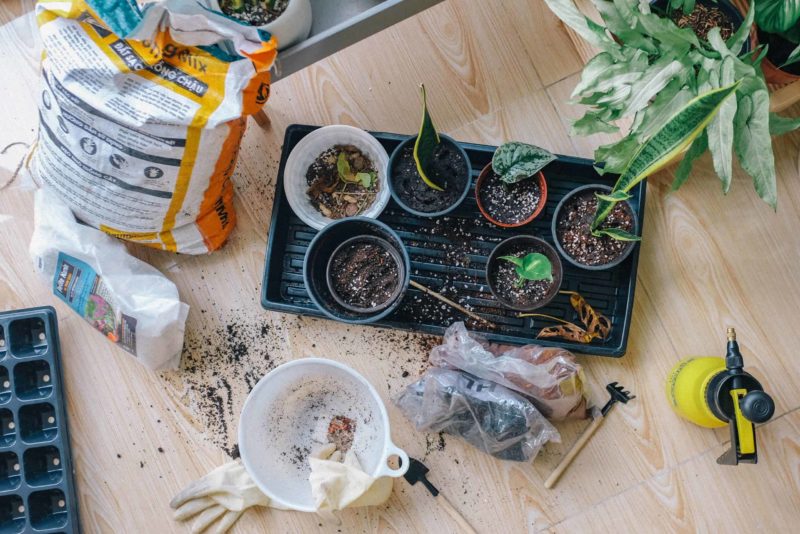 15 Expert-Approved Earth Day Tips for Going Green at Home
Going green starts at home, and while separating paper from plastic in your recycling bin is a great first start, there are more steps you can take to be less wasteful and reduce your carbon footprint. In fact, by making small lifestyle changes, you may end up saving time and money in the long run while also encouraging healthier habits.
While going green might seem complicated, small, manageable actions can make a significant impact to ensure a healthy planet for future generations. We reached out to eco-wise experts from Salem, OR, all the way to Chicago, IL, for their best Earth Day tips to help make your home more sustainable, so you can start living greener on Earth Day and beyond.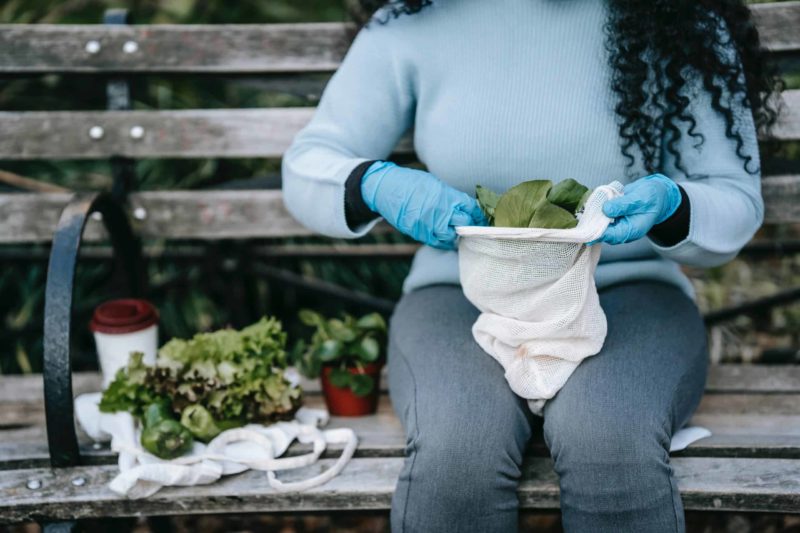 1) Reduce plastic waste in your kitchen
Swap plastic sponges for eco-friendly sponges made from Loofah, a natural fruit that comes from the cucumber family. This means they're 100% compostable making them a greener cleaning alternative in your kitchen.
We have reduced a lot of plastic waste at our home by switching to refillable shampoo, conditioners, hand wash, and dishwashing liquids. There are several bulk food stores that sell these eco-friendly cleaning alternatives and you can either take your own bottle or these stores also sell the refillable bottle if it's your first time. –Ekoroo
2) Be mindful of your cleaning products
What better way to disinfect your home than to use the natural germ-killing power of the sun?  UV disinfection products can disinfect the air and surfaces in your home with the push of a button.  Ditch the chemicals, plastic bottles, and disposable cleaning products for environmentally friendly disinfection with ultraviolet light. –Violet Defense
3) Get a home energy score
Home Energy Scores help homeowners and homebuyers better understand a home's energy use – shining a light (preferably LED) on possible energy efficiency improvements they can make to save money and support a more sustainable energy future. –Oregon Department of Energy
4) Circulate the air inside your home
The air inside your home can be up to 5 times more polluted than the air outside. Even during cooler times of the year, you'll want to open your windows for several minutes each day. Your heating and air conditioning systems will run more efficiently with clean, circulated air so don't ever fret over "letting all the cold air in" or "letting all the warm air out." –Just Naturals 
5) "Greenify" your home office
The at-home worker can support their company's sustainability goals by making green improvements within their own home office. This includes reducing paper use, installing LED lighting, properly recycling office materials, and investing in energy-efficient office appliances. Working remotely is also a powerful way to lower your carbon footprint. Not only does this eliminate travel emissions but it leaves more time for productivity and tending to your family, home, and personal health. –Green Business Bureau
6) A tried-and-true Earth Day tip: conserve energy within your home by turning off lights
To reduce energy usage and a building's carbon footprint, "OFF" is still the simplest solution. Begin by turning off lights in favor of natural lighting and by using HVAC equipment less in favor of natural ventilation to expand your range of comfortable temperatures so that equipment operates less frequently to maximize energy savings and cost reductions. And, because lights and equipment must be used at some point, try to tighten your building envelope and utilize energy-efficient equipment such as LED lights and high-efficiency, variable-speed heating, and cooling equipment. –Elara Engineering
7) Invest in energy-efficient appliances
If you replace your old gas range or cooktop, replace it with a newer eco-friendly electric induction model. Electric induction cooking uses magnetic currents to directly heat the cookware only, saving energy. As an added bonus, cleanup is a breeze because the cooktop never gets hot and food never burns on it. –EcoHappy Style
8) Give your bathroom habits an eco-friendly and healthy makeover
It's time to ditch the harsh chemical cleaners. A great Earth Day tip is switching to plant-powered cleaners kissed with essential oils for those non-porous surfaces. Plus, it's safer for you, your family, and the planet. –Rebel Green
9) Divert landfill waste
Did you know that 60% of landfill waste is compostable? In addition, most green waste is enclosed in plastic bags and creates methane gas in the landfill. Start a worm composting bin and feed that green waste to your composting worms. You will divert landfill waste and your worms will create worm castings that you can use on your houseplants, landscapes, or gardens. –Iowa Worm Composting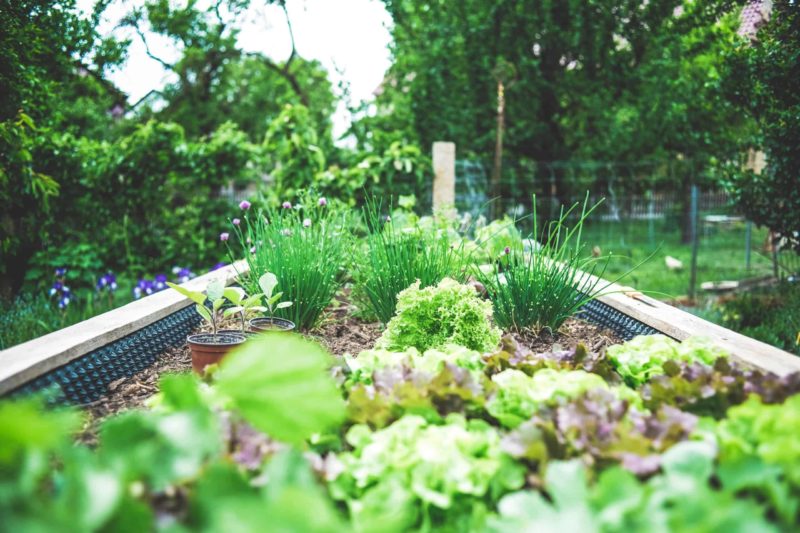 10) Grow your own garden
Growing your own food is not as difficult as it sounds, and it can be done anywhere. Have a yard? Great, start there. No yard accessible to you? No problem, grow indoors- or better yet, create a community garden with your neighbors and friends.
Start small with something like a herb plant or two. Not only are you reducing food waste by growing your own food (as the majority of foods come packaged in the store), you are also allowing yourself to connect deeper to the earth. –Eco Goddess
11) Make sustainable swaps one step at a time
Where you can make a difference depends on your lifestyle. Some people love their to-go coffee, while others clean their ears often. Having a more eco-friendly lifestyle is really about taking a good look at the things you bring into your home and throw out, and just replacing or eliminating one thing at a time. An Earth Day tip to make these conscious choices a part of your lifestyle is to replace one thing a month, so you get 30 days to get used to this new habit. –LastObject
12) Incremental changes are key for a greener lifestyle
When converting your household over to healthy and environmentally conscious products, do so in small increments. Changing everything at one time can be overwhelming and costly. Consider changing products over in one area at a time, such as the kitchen, shower, or laundry. Think about all of the toxic products in your home and start replacing the ones that seem easiest, like hand soap versus your favorite shampoo. Allow yourself to run out of the prior product, then replace it with a healthier choice. This Earth Day tip will save you money and help you to adjust to new products a little at a time. –Edge Green Cleaning
13) Use reusable food and drink containers
Choose an earth-loving, reusable food or drink pouch with a built-in straw to avoid the 2.5 billion disposable food pouches that go into landfills every year (not to mention the 38 billion water bottles and 182.5 billion straws). These can be filled with applesauce, smoothies, yogurt, water, and much more to make on-the-go eating/drinking easy and eco-friendly. And, many are collapsible to save storage space. –k.o.ecolife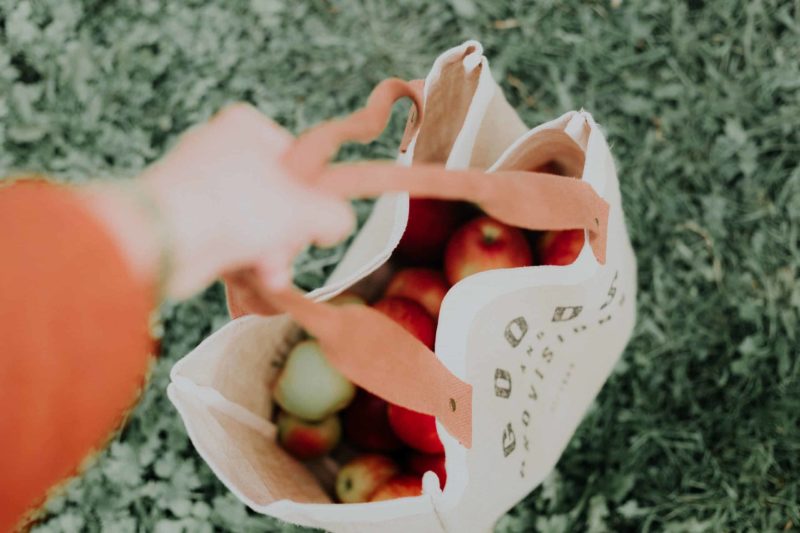 14) Reuse plastic bags or containers
Not everyone has access to bulk grocery stores or farmers' markets. If you're stuck buying groceries that come in a resealable plastic bag or container, an Earth Day tip to reduce plastic waste is to wash and reuse them for lunches or leftovers instead of buying more plastics bags. These bags are a waste of money and create more plastic waste. –Kimberly-Carr Home Designs
15) Go one step beyond and try to make changes in your local grocery store
A unique Earth Day tip is to start a green movement within your community. Ask your supermarket manager if they will look to carrying fewer products packaged in plastic. If we don't buy them (eggs in plastic crates, milk in plastic bottles, etc.), they will feel it. –Let's Talk About Food
Originally published by Redfin
Special Thanks on this Earth Day
Iowa Worm Composting would like to thank Redfin and Hannah Tan for reaching out and publishing this really excellent article.
We hope that you enjoyed reading it and can reap some benefits going forward by following some of the great tips and ideas presented.
Let us all strive to make EVERY day an Earth Day going forward.